Mitsubishi has announced its long-awaited Laser TV rear projection technology by showcased its new 65-inch Laser HDTVs. As its name implied, the Laser TV is powered by a laser-based light engine which can provide the most extensive range colors, the most clarity, and the best depth of field.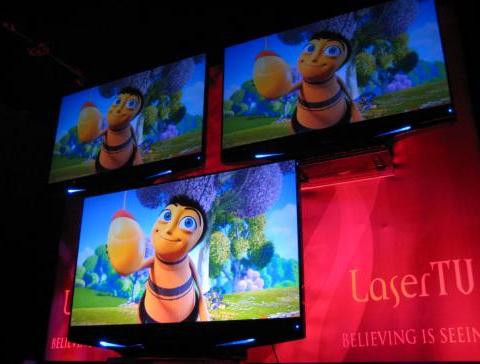 "If you look at any screen today, the color content is roughly about 30-35 per cent of what the eye can see," says Jean-Michel Pelaprat, CEO of Novalux, a U.S. firm involved in the development of Laser TV. "But for the very first time with a laser TV we'll be able to see 90 per cent of what the eye can see. All of a sudden what you see is a lifelike image on display."
"Mitsubishi has delivered significant technology innovations in the large-format television arena, and the debut of LaserTV further strengthens our position and track record for HDTV leadership," said Frank DeMartin, Mitsubishi's vice president of marketing. "LaserTV technology creates a portal to an intensely real and vivid world – beyond ordinary flat TV. It's a true dimension experience."
In addition, the company has also presented how their 65-inch laser displays could be used as a 3-D home theater to deliver a 3D viewing experience, thanks to its REALD technology. The new Mitsubishi LaserTV is expected to be available by late 2008 but no words on its price yet.