Typically, Intel Atom processor is designed to pair with its own northbridge/southbridge companion chip. However, its graphics performance is not always up to expectation and that is how the Nvidia's Ion solution comes into the picture. Now with its superior graphics decode capability integrated into the chipset, users can experience the greater multimedia experience even in entry level nettop device. Just recently, Point of View, a Dutch company has just unveiled a new nettop, named as Mobii Ion that is powered by Intel Atom 230 processor pairing with Nvidia Ion for consumer market.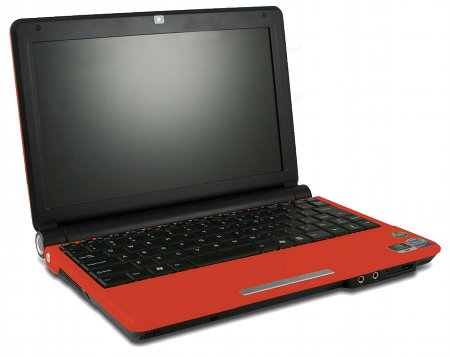 While the netbook is still based on native 10.2-inch screen size, what make this device so unique is it has been enhanced with HDMI video output that can be used to scale up the display resolution for external display in case there is a need to run HD media playback on the machine. Thanks to its powerful video decode engine embedded in the GeForce 9400 GPU. Based on the hardware and graphics driver capability, it can boost up the resolution to maximum of 2560 x 1600 pixels with 1080p full HD media playback. Although Nvidia claims that its chipset can supports a relatively newer DDR3 memory technology as compared to DDR2 that being used in Intel US15W or 945GSE chipset, but the current solution is based on 1GB DDR2 RAM with hard disk space of 160GB. Some other interfaces include Gigabit Ethernet LAN, Wireless 802.11b/g technology, USB 2.0, SD/MMC Expansion slots and many more.
The nettop is expected to ship by next month and at a retail price of around $500, it is slightly above common nettop pricing but it is understandable in view of the licensing and royalty fee that it needs to include for the HDMI technology.