The leading maker of mobile intelligent devices and accessories, Mophie has launched its new enhanced rechargeable external battery case designed to bring more battery power to your beloved iPhone 4, named as juice pack plus, which features a simple toggle switch (standby/charging), dual injected rubber grip, acoustic sound enhancement, 4 light LED status indicator, and an extreme-high 2,000 mAh battery capacity that offers more than double battery lifetime.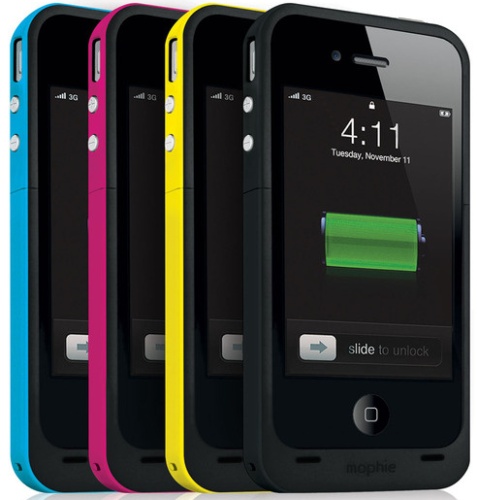 "The juice pack plus provides the most battery capacity we've put into a juice pack battery case, yet it only adds 1 mm of thickness," commented Susan Schedel, vice president for sales and marketing at mophie. "The plus is an example of how mophie is constantly working to evolve the juice pack line and provide Apple users with choices and added functionality, while maintaining a smart and sleek design that is expected from iPhone users."
The new ultra-sleek, lightweight Mophie's juice pack plus iPhone 4 battery case that offered in 4 variants of color – cyan, magenta, yellow and black, is now available for around $100.