Android based smartphones and tablets are gaining good traction and if you wonder which device will be the first one that potentially be powered by upcoming Android version 3.0, the recently rumor seems to be pointing to Motorola next generation tablet PC. If the rumor is true, the first Android 3.0 device will be a 7-inch tablet PC but not a smaller smartphone that some of you may be expecting.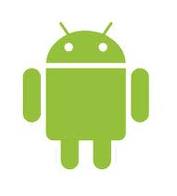 The tablet PC, with the name of MOTOPAD will be pre-installed with Android v 3.0, or better known as Honeycomb. Unlike Android v2.2 or Froyo, Honeycomb has been truly optimized for tablet PC with larger screen. As of now, there isn't much technical information related to the tablet PC yet, but in view of tight specifications which recommend at least a 1GHz processor, 512MB of RAM and a minimum of 3.5 inch LCD touch screen that can easily scale up 1280×760 resolutions, you can guess how powerful the future tablet PC could be.
No pricing and actual availability yet, Google's original plan of releasing Android 3.0 by end of this year may get pushed out to early next year so similar applies to those tablet PCs pending Android 3.0 release.