Motorola Mobility has officially announced the upcoming launch of 10.1″ MOTOROLA XOOM Wi-Fi edition Android 3.0 tablet, which combines a 10.1-inch wide HD touchscreen (1280 x 800 pixels resolution), 5-megapixel autofocus camera, powerful 1GHz dual-core Tegra 2 processor, 1GB of RAM, 32GB on-board memory storage and Google Maps 5.0 with 3D interaction into a single stylish device, offering rich Flash-based Web content thanks to its Adobe Flash Player 10.2 (Beta) support.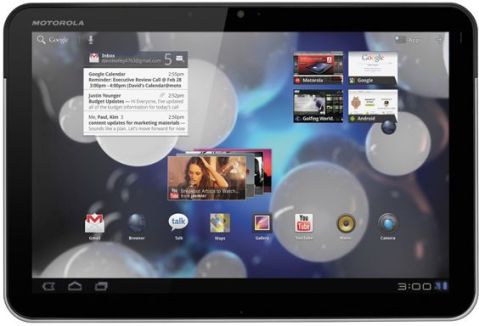 "MOTOROLA XOOM is a truly innovative tablet – its design, coupled with being the first tablet to have Android 3.0, results in a user experience that is one-of-a-kind," commented Dan Papalia, vice president for retail sales at Motorola Mobility. "We are now continuing to expand the choices available to consumers with the MOTOROLA XOOM Wi-Fi to be available soon from numerous leading retailers in the United States."
The 32GB WiFi-only Motorola XOOM Honeycomb-powered tablet will be available through Best Buy, Costco, RadioShack, Sam's Club (selected locations only), Staples, Walmart and Amazon beginning March 27 for an MSRP of $599.