The manufacturer of innovative digital home technology products, Ality has announced its new Wi-Fi digital photo frame, named as Wireless PIXXA. It's a high-tech and enhanced WiFi-enabled digital photo frame that comes equipped with an 8-inch digital LCD screen (800 x 600 resolution, integrated speaker and Internet connectivity, allowing your friends and families to send favorite pictures directly to the digital display from anywhere in the world via an instant messenger application.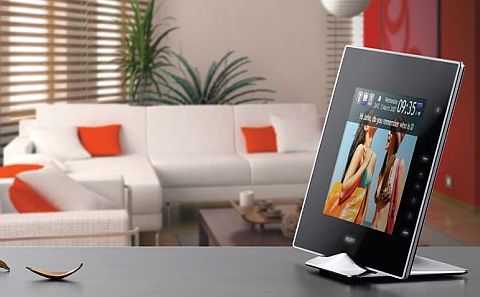 "With a sleek, minimalist design and expanded features, Wireless PIXXA takes the popularity of digital photo frames one step further with Internet connectivity and photo-sharing capabilities that make this a real-time display and communication tool for cherished memories," said William Wong, CEO of Ality. "This product satisfies the tastes of digital enthusiasts who want something more than a static display, and it is at home in any room."
Unique And Key Features Of Latest Wireless PIXXA Digital Photo Frame:
Photo Messenger – Send and receive digital photos just like instant messenger
Live Calendar – Organize your life and synchronize your schedules with well-known online calendar websites such as Google Calendar
Live News – Morning news delivery right to your bedside
Ality Online Photo Messenger Website – Organize and share digital photos
Greeting Cards and Event Invitations – Personalized, wireless distribution
The latest Wireless PIXXA digital photo frame will be available in the first half of 2008 with a suggested retail price (MSRP) of $299.