National Geographic has announced the launch of its new iGen NV20/20 night vision scope, boasting night vision technology which able to capture photos as well, seems perfect for folks who prefer to take night shots. It's going to be a really cool gadget to those you always 'hunting' for whatever objects at night.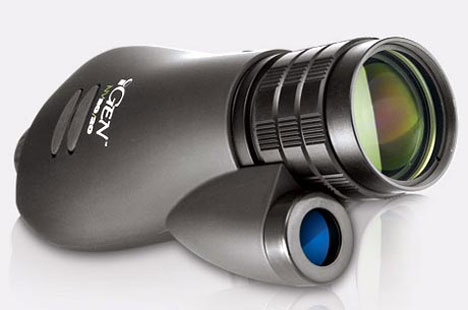 Key Features Of New iGen NV20/20:
Ambient light amplication of 650 times
Works day or night
Variable Frame Rate – user adjustable exposure time to enhance light gathering capability. From 2 fps to 30 fps
Infrared Intelligence – 3 modes. Wattage adjusts automatically as needed for varying levels of darkness
Variable display brightness
Enhanced infrared sensitivity, double that of intensifier tube technology
Clarity across the screen – edge to edge
Programmable time out features
Video composite output
Color output choices
The new iGen NV 20/20 night vision scope is available for about $600.