The popular Japan-based company, NEC has introduced its eco-friendly wireless spy camera powered by fluorescent light bulbs thanks to the Sharp's power supply technology in the ring based on electromagnectic induction. This cool spy gadget seems perfect for folks who lazy to find a source of power.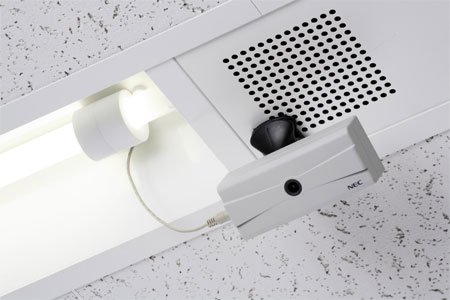 The new spy camera which supports VGA (640×480), QVGA (320×240) and QQVGA (160×120) resolutions can be set to shoot images every 10 seconds and the images are transmitted to a PC via Wi-Fi.
The new wireless spy camera will be exhibited at iExpo2007 in Tokyo Big Sight from Dec 5-7 but no words on its price and availability yet.