Recently, NEC unveiled a new 3.5-inch LCD display for mobile devices that offers 220cdpm² luminance – 130% brighter than current transmissive LCDs which can reproduce colours "clearly and vividly" in bright conditions.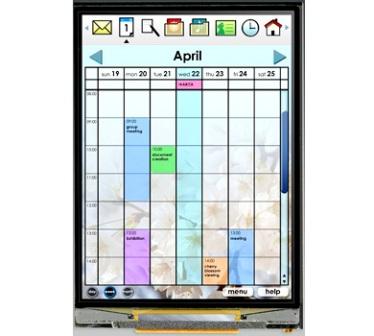 LCDs traditionally use transmissive or reflective illumination. The former use a backlight to shine light through the panel. That makes for rich, bright colours but comes at the cost of high power consumption, thanks to the backlight. Reflective displays use ambient light, allowing it to pass through the screen then be reflected back again to illuminate the display. It's more energy-efficient than the backlight system, but the colors don't look as good.
Lastly, this new NEC semi-reflective LCD panel has a contrast ratio of 150:1, compared to 90:1 for most other such panels, and a reflective ratio of 15 per cent, again more than double the rating of standard portable-device panels.