The creator of liquid media technology, Nero and Tivo Inc. have jointly announced the new combination software and hardware product that revolutionizes the way consumers experience television, named as Nero LiquidTV | TiVo PC, which provides an ultimate TiVo DVR experience on the PC.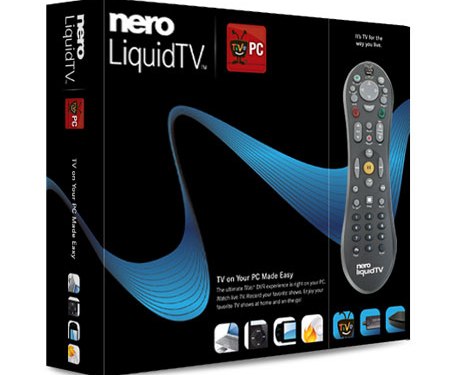 "For more than a decade, the world's largest mobile and consumer electronics brands have trusted Nero for technology leadership and category creation," said Udo Eberlein, CEO, Nero AG. "Now, with Nero LiquidTV | TiVo PC, we are providing a next-generation DVR application that integrates the renowned TiVo service with the PC. This solution is truly a platform on which our vision for liquid media – where content can be easily accessed anytime, anywhere, and on any device — will become a reality."
Impressive Highlights Of Nero LiquidTV | TiVo PC:
Watch and record shows in HD and Standard formats on your TV or on your PC
Enjoy the unique and user-friendly TiVo interface
Export your favorite programs to portable media players such as iPod and PSP
Burn shows to DVD or save them to your hard drive
Schedule TV recordings online (US and Canada only)
Record and pause Live TV on your PC, plus rewind, slow motion, and instant replay
All the great TiVo features like WishList searches, Season Pass recordings, TiVo KidZone, and TiVo Suggestions included
Includes a 12-month subscription to the award-winning TiVo service
"Nero has done a superb job of bringing the TiVo experience to the PC, and have done so in a way that lives up to the rich TiVo legacy," said Tom Rogers, CEO and President, TiVo. "To be able to extend the features of TiVo to a new platform without compromising the integrity of what has made TiVo such a revolutionary product is a significant achievement, one we know both new and old fans of TiVo will love."
According to the release, "Nero LiquidTV | TiVo PC is designed for ease of use. No technical expertise is required to install the software on any PC with the Windows XP or Windows Vista operating system. The full retail solution comes complete with everything that the consumer needs to share the TV experience throughout their digital home: a TiVo PC remote; a TV tuner card to allow television signals to be received by the PC; and an IR Blaster to create a wireless, infrared connection between the cable or satellite box and the PC."
The full retail box of Nero LiquidTV | TiVo PC will hit the market in coming October for $199, while a downloadable software-only version retails for $99.