The worldwide leading provider of technologically innovative, branded networking solutions, NETGEAR, Inc. has launched its new, easy-to-use network attached storage (NAS) device for home media, named as NETGEAR Stora (MS2110), which lets users easily share their music, photos and videos with friends without the need of time-consuming process such as uploading them to Internet or transferring them over email.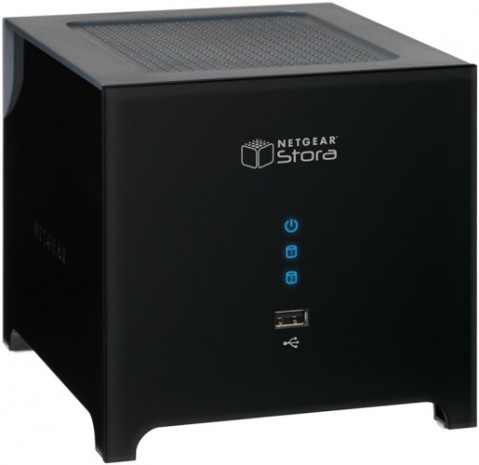 "We strongly feel that Stora exemplifies the next-generation of consumer storage devices," said Drew Meyer, director of marketing for NETGEAR's Network Storage Business Unit. "NETGEAR has already made its mark in the business and prosumer market with our ReadyNAS line, but Stora is most definitely a platform for everyone. Stora gives users the features they need today with a consumer-friendly user interface and price point, making their media available to them and their designated friends and families anytime, anywhere — even on mobile smartphones. It truly sets a new bar for the consumer network storage market."
Impressive Highlights Of NETGEAR Stora:
Centralize all your digital media including videos, music, photos and files in a single, safe location
Enables cross-platform file sharing, music listening, movie watching as well as photo sharing from any Internet-connected device, thanks to the remote access via www.MyStora.com
Integrates content with Facebook, iTunes, Flickr and Web-enabled phones
Protect all your valuable documents by backing them up on the optional 2nd bay
"Today's consumers face a conundrum when trying to manage newly acquired or created digital content among various computing devices inside and outside the home," said David Reinsel, group vice president for IDC's storage and semiconductor research groups. "Historically, personal storage devices have proven competent at providing reliable storage capacity and data protection within the home, but not always accessible from outside the home or across multiple devices. With this new product, NETGEAR looks to solve these common problems for consumers."
The new NETGEAR Stora which comes with a 1TB drive and one extra drive bay that can be used to insert an optional hard drive for automatic data mirroring is now available for MSRP of $229.