The global market leader in digital consumer electronics and information technology, Samsung Electronics has announced the launch of its new 1.5TB (Terabyte) 3.5-inch external hard drive – Samsung STORY Station, which incorporates 3 important safety features, including Samsung Auto Backup, SecretZone and SafetyKey.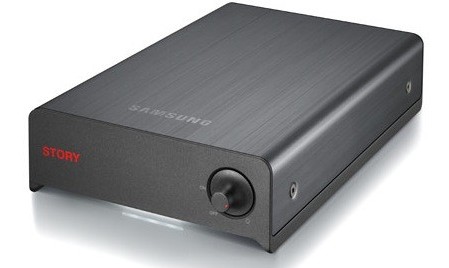 According to the company, "Samsung Auto Backup backs up data in real time or through a prearranged schedule. The backed-up data can also be securely saved by setting a password with Samsung's SafetyKey. And to protect confidential files and folders, Samsung's SecretZone creates a virtual drive which provides encryption for data security."
In addition, the Samsung STORY Station includes heat dissipating design (the ventilation and solid aluminum casing) to keep the storage inside cool as well as prevents heat build up, supporting green operation with its power-saving mode that automatically switch the drive into standby after 5 minutes of inactivity.
The new Samsung STORY Station that arrives in 500GB, 1TB and 1.5TB capacities will be available starting May 2009, but the price has yet to be announced.