The world's No. 3 vendor for total PCs, Acer has launched its new sleek 23-inch widescreen (16:9 aspect ratio) LCD display, named as Acer H233H bmid, which features SensorTouch technology, the advanced touch-sensing solution that takes advantage of capacitive technology, delivering excellent touch-sensitivity performance.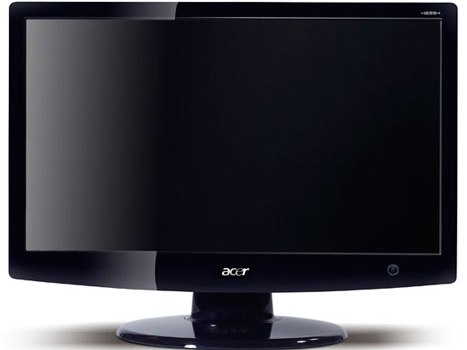 "The new 23-inch display offers users the best HD support available with a sleek new form factor and advanced features, making it ideal for a variety of viewing needs," said Stephanie Eggert, Senior Manager, Retail Desktop Product Planning for Acer America.
Key specifications of Acer H233H bmid:
HD 1920×1080 (Native and Maximum) Resolution
40000:1 Max (ACM) Contrast Ratio
5ms Fast Response Time
300cd/m2 Brightness
0.265mm Pixel Pitch
75Hz (Maximum) Refresh Rate
160° (Horizontal)/160° (Vertical) Viewing Angles
1x HDMI, 1x DVI (HDCP), 1x VGA Inputs
The new 23-inch Acer H233H bmid LCD monitor that comes with 2 premium (1.5 W) speakers for high-performance sound is now available for a MSRP of $229.99.