The manufacturer of networking products, Advantek Networks has recently introduced its latest portable Bluetooth speaker system, named as ABT-SPK-A8. It's a stereo Bluetooth A2DP speaker that can be utilized with wide variety of bluetooth enabled devices including MP3 player, Discman, gaming machine, PMP and mobile phone.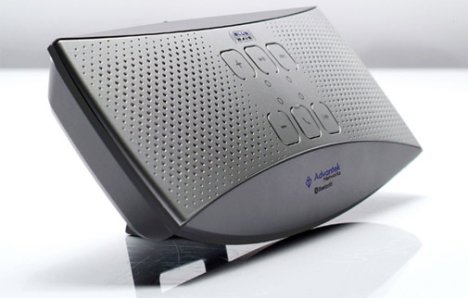 Besides, this cool bluetooth speaker features a built-in DSP cancellation circuit which aimed to reduce an echo and background noise. In addition, you can also use it as a handsfree speaker through VoIP internet phone calls via Skype, MSN or Yahoo Messenger platform, with its built-in microphone.
With an integrated rechargeable battery, this handheld cordless speaker can support up to 10 hours of non-stop play time. The light weight Advantek Networks ABT-SPK-A8 bluetooth speaker which incorporates sun visor kit is retails for about $100.