The global leader in software, services and solutions that help people and businesses realize their full potential, Microsoft has announced the release of its new affordable, easy-to-use webcam with built-in microphone, named as Microsoft LifeCam VX-2000, which the company claims can auto-adjusts for low-light conditions for the optimal video possible, featuring vivid VGA video (up to 30 frames per second) and 1.3 megapixel still photography.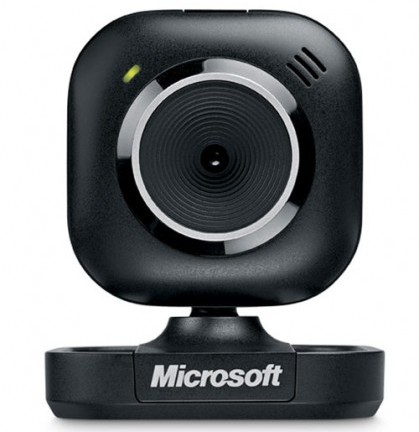 "Microsoft is committed to delivering quality products at every price point," said Daniel Anguiano, product marketing manager of Microsoft Corp. "These days more than ever, consumers are looking for the biggest bang for their buck, and the LifeCam VX-2000 fits the bill, with an excellent webcam experience that's easy on the wallet."
Microsoft LifeCam VX-2000 Incorporates Windows Live features Includes:
Video Effects enables users personalize video calls with fun entertaining visual elements
Video Messages allows users to record and send videos while friends are not online
Windows Live Call Button for easy initiation
"Video-calling technology has been around for decades but has really taken off recently," commented Rebecca Swensen, research analyst for IDC's Enterprise Mobility and IP Communications Services program. "With monthly worldwide use reaching an estimate of 35 million users, video calling is a viable technology for consumers and businesses alike."
The new Microsoft LifeCam VX-2000 webcam that able to set up in minutes with Plug and Play is expected to hit the market in coming June 2009 for about $30.