The well-known designer, developer and manufacturer of speaker systems, Altec Lansing has launched its new T612 digital speaker system, which is the first powered audio system for Apple iPhone and iPod, aiming to extend your iPod/iPhone's high-end audio capabilities with beautifully transparent music reproduction.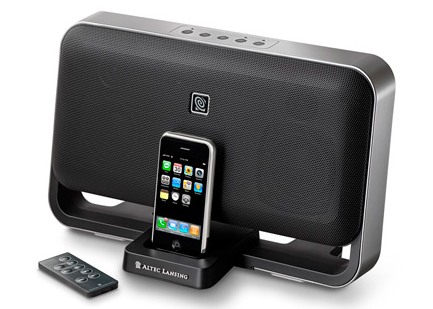 Key Features Of Altec Lansing T612:
Full-range Sound – Four specially engineered speakers smoothly reproduce music across the full audio spectrum.
Powerful, Deep Bass – XdB bass-enhancement technology creates deep bass without a subwoofer.
Built-in Dock for iPhone and iPod – Docks and recharges your iPhone and dockable iPod.
Never Miss a Call – When a call comes in, the music stops so you can hear your call.
Immune to mobile phone interference – The T612 doesn't pick up annoying intermittent noises emitted by mobile phones. So there's no need to put your iPhone in flight mode!
Wireless Remote – Track forward/back, volume, and bass/treble controls are at your fingertips.
Elegant, Wall-mountable design – Looks great in your living room or mounted on the wall (wall-mounting kit available separately).
MP3 Player Jack – Connect your MP3 player or CD player at the same time as your iPhone.
The new Altec Lansing T612 powered audio system is now available for about $200.