The leader in the design and manufacture of PC storage products, utilities and accessories, Apricorn, Inc. has launched it's new 1.5TB DVR (Digital Video Recorder) Xpander, which the company claims as the highest capacity DVR external hard drive on the market.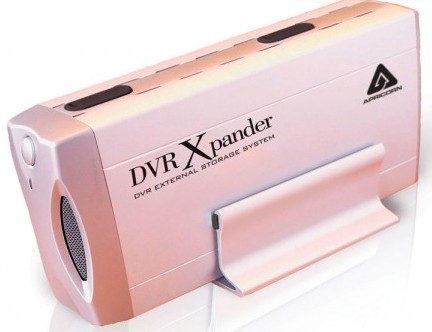 Main Features Of 1.5 TB Apricorn DVR Xpander:
Instantly add up to 843 hours of standard programming or 187.5 hours of high definition programming
The perfect companion for the Scientific Atlanta 8300 series DVR
Dual eSATA / USB 2.0 interface
Ultra-cool fan keeps the drive at optimal temperatures aiming to extend the life of your hard drive
"With the increasing availability of HD content, there never seems to be enough space to record all the great shows, movies and sporting events," said Mike McCandless, Apricorn's VP of Sales and Marketing. "As the largest capacity DVR expander on the market, we give our customers enough space so they can go on vacation and not miss any of their favorite programs and sporting events."
The new Apricorn DVR Xpander is now available in 500GB, 750GB, 1TB and 1.5TB storage capacities for $119, $149, $179 and $239, respectively.