The leading supplier of Bluetooth peripheral devices worldwide, BlueAnt Wireless has launched its sophisticated, portable speakerphone device – Supertooth 3 Bluetooth Handsfree, which incorporates advanced Text-to-Speech technology that able to announce an incoming callers name or caller ID information, and the users even can accept the call by simply say 'OK', aiming to provide a safer, legal alternative to talking on their mobile phones while they drive.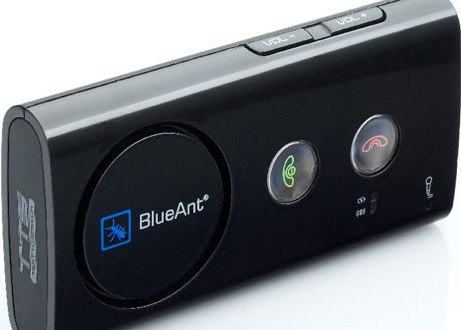 "The Supertooth 3 has been designed with the safety of the driver in mind. The device allows you to keep your hands on the wheel and your eyes on the road, providing a safer and legal alternative to talking on your cell phone while driving," said Taisen Maddern, CEO of BlueAnt Wireless. "California Highway Patrol statistics show that cell phone use is the top cause of accidents triggered by distracted drivers. We are delighted to introduce the Supertooth 3, to provide a simple, cost effective and high-quality handsfree option for drivers."
Features Of BlueAnt Supertooth 3 Handsfree Speakerphone :
Text-to-Speech (TTS) Technology – announces incoming callers' name or Caller ID, device, call status and setup instructions
Voice answer – answer calls with your voice command
Automatic Vibration Sensor Reconnection
Digital Signal Processor (DSP) for noise and echo cancellation
Full duplex and high performance speaker
Automatic connection and reconnection with notification
Digital Volume Control
Fix to the sun-visor via a two sided magnetic clip – no installation costs
Supports voice dial activation, redial and call reject
Pairs with up to 8 Bluetooth devices
Supports up to 15 hours talk-time or 800 hours standby time
Can also be charged directly from a PC via USB Cable (not included)
The new BlueAnt Supertooth 3 portable Bluetooth speakerphone with selection of 6 different languages including British English, American English, French, Italian, Spanish and German is available now for about $130.