The well-known audio company, Bose Corporation has launched its latest QuietComfort 15 Acoustic Noise Cancelling headphones (successor to Bose QuietComfort 2), which the company claims as its best-performing, quietest headphones ever, featuring a new mechanical design, proprietary ear cushion technology for additional passive attenuation, and active equalization technology that electronically tunes the frequency response of the headphones.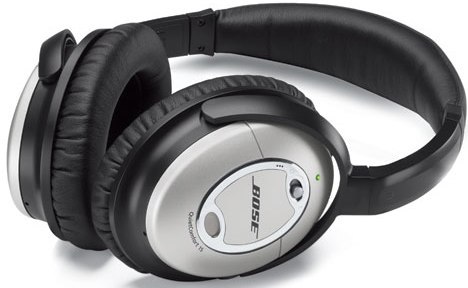 "We believe the QuietComfort 15 headphones offer a combination of benefits unmatched in the industry," said Sean Garrett, general manager for Bose Noise Reduction Technology Group. "We've applied our research in noise reduction using an integrated systems approach -– an approach as proprietary as our technologies. It requires meticulous engineering to ensure all elements of the headphone work together to achieve our very ambitious performance requirements."
The new Bose QuietComfort 15 Acoustic Noise Cancelling headphones that powered by a single AAA battery (supports up to 35 hours of use) are now available for around $300.