Storage Appliance Corporation has launched its new Clickfree Transformer Cable, the USB cable that instantly turns any external hard drive into truly automatic Clickfree backup solution, helping to eliminate the risk of losing precious photos, videos, music as well as data forever.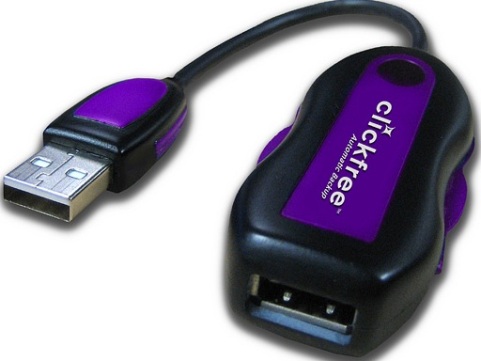 "The Clickfree name has become synonymous with effort-free computer backup. Regardless of what the competition claims, our new Clickfree Transformer Cable is the only way to make a regular external hard drive easy to use, requiring no software or configuration, and immediately backing up everything that matters from your computer's hard drive," said Storage Appliance Corp. CEO, Bryan McLeod. "The Transformer Cable works with any manufacturer's USB external hard drive to deliver automatic, no-click backing up. Finally, you can stop avoiding backup because it was too much trouble!"
According to the company, "No software to install or setup. Works right out-of-the-box. Just plug the Clickfree Transformer into the computer, then plug any external USB hard drive into the other end of the Transformer and it converts the external hard drive into a Clickfree backup drive. Automatically starts, finds, organizes and backs up all of your data onto the external hard drive."
"Backing up personal content is becoming more important as people turn their photos, movies and other content into digital formats," said Tim Bajarin, president and principal analyst of Creative Strategies. "The Clickfree Transformer Cable now makes it very simple to take any hard drive and turn it into a highly personal back up device."
The new Clickfree Transformer Cable is now available for about $60.