The famous computer manufacturer, Gateway has recently announced the launch of its new XHD3000 30-inch Extreme HD LCD display which the company claims as the world's first Quad-HD (four times as many pixels as a 720p) display multi-purpose ultra-high resolution LCD monitor with 2560 x 1600 widescreen high-definition resolution.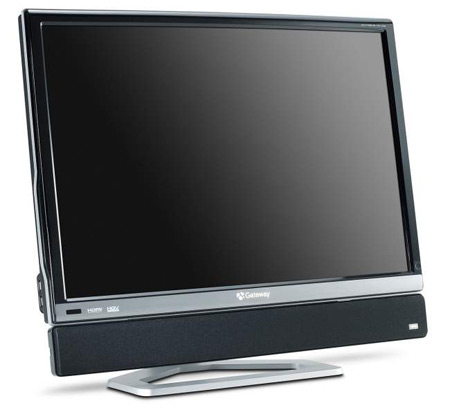 With an integrated Silicon Optix Realta HQV processor, this Extreme HD LCD can even upscale 1080p high-definition video to 1600p, according to the company. Besides, it also sports some key features including 1000:1 contrast ratio, 400 cd/m2 brightness, zippy fast 6-ms refresh rate and even allows an ultra-wide viewing angle of 178 degrees.
In addition, the latest Gateway XHD3000 LCD monitor will incorporate an integrated six-port USB hub and wide variety of input options including HDMI (high definition multimedia interface), single and dual-link DVI, component, S-video, composite and VGA connections.
"The Gateway XHD3000 takes a dramatic step forward in expanding Gateway's award winning line of HD displays and raising the bar for display technology," said Gary Elsasser, senior vice president of products, Gateway. "Its combination of leading-edge technology and usability features makes it the most advanced and versatile display on the market, and the only display available that is truly equipped to handle any PC or CE video device."
The new Gateway XHD3000 30-inch Extreme HD LCD that comes with a new four-device universal IR remote control is now available for $1699.99.