The world's leading watersport music company, H2O Audio has announced the next evolution in watersport headphones – H2O Audio Surge, submersible up to 12 feet (3.6m), aiming to provide waterproof music experience that is unmatched.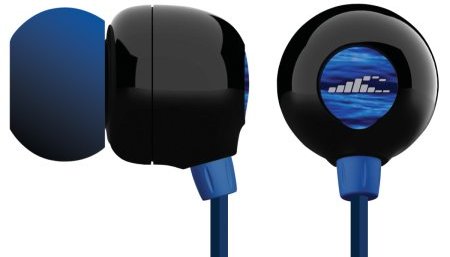 "The new SURGE Bass Amplified Waterproof Headphones evolved from insight and feedback from our customers, team riders, ambassadors (back to back Olympic Gold medalist Natalie Coughlin and legendary surfer/waterman Laird Hamilton), and our own pioneering research and development," said Kristian Rauhala, CEO of H2O Audio. "SURGE combines sound-isolating, watertight earplugs with powerful, waterproof 8mm neodymium drivers to deliver a listening experience that is exceptional in or out of the water."
Main Features Of H2O Audio's SURGE Bass Amplified Waterproof Headphones:
Waterproof to 12ft/3.6m
Acoustically engineered to deliver exceptional clarity and bass
MotionFlex strain relief connector compatible with Apple
iPod, Apple iPhone and other standard 3.5mm headphone jacks
H2O Audio carrying case included
"We have designed a line of 100% waterproof in-ear headphones that deliver audio quality that is superior to many other non-waterproof headphones, particularly for bass frequencies," said Carl Pettersen Vice President of Product Development for H2O Audio. "Triathletes, surfers, and gym enthusiasts will hold SURGE Bass Amplified Waterproof Headphones as the new benchmark for waterproof headphone acoustics."
The new H2O Audio Surge Bass Amplified Waterproof Headphones which includes 5 sets of ergonomically designed earplugs to provide an individualized fit and watertight seal is now available for about $60.