One of the leading providers of innovative iPod/iPhone speaker solutions, iHome has released its new iHMP5 dual mode headphones, which is the completely unique all-in-one portable stereo speaker and headphone set that outfitted with a lightweight, adjustable headband and full 360-degree padding on the ear-cups for noise isolation, performing as a stereo speakers to share your favorite music thanks to the built-in amplifier.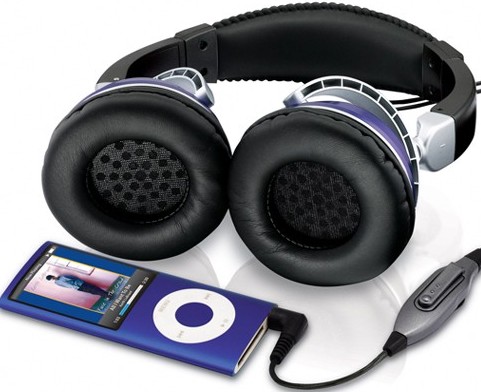 "At iHome, we continue to drive innovation throughout our product line by imagining new interpretations of product categories and applying creative design options to make them a reality," said Evan Stein, vice president of Marketing at iHome. "Our iHMP5 is a perfect example of this as we completely change the way people view headphones by allowing them to turn it into a portable speaker system."
Features of iHome iHMP5:
Deep bass from a pair of 50mm drivers
Volume control dongle with clip
Padded headband for hours of comfortable listening
Compatible with iPods, iPhones, laptops, and more
Dimensions: 6.25″ W x 7.25″ H x 2.75″ D
iHome's iHMP5 2-in-1 stereo speaker or headphone system arrives in 3 variants of fashionable colors – blue, silver and red, and is now available through Apple Online Store and ihomeaudio.com for about $60.