Apple has officially announced the upcoming availability of its new redesigned iPod nano, which the company claims to sport just half the size (46% smaller) and weight (42% lighter) of its predecessor, featuring a multi-touch display, integrated FM radio with live pause, built-in clip, pedometer, Shake to Shuffle, and extreme long battery life that supports up to 24 hours of audio playback.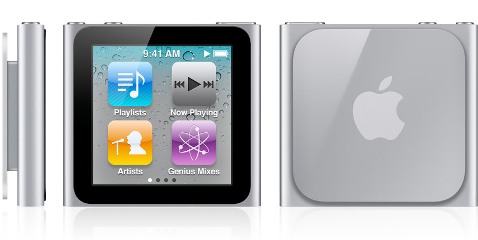 "This is the biggest reinvention of the iPod nano since its debut in 2005, and we think users are going to love it," commented Steve Jobs, CEO for Apple. "Replacing the click wheel with our Multi-Touch interface has enabled us to shrink the iPod nano into an amazingly small design that is instantly wearable with its built-in clip."
The latest stylish, ultra-compact (6G) iPod nano that offered in silver, graphite, blue, green, orange or pink color will be available in 2 variants of memory storage – 8GB and 16GB, expected to hit the market next week for a suggested retail price of $149 and $179, respectively.