The famous international digital device powerhouse, iRiver has recently introduced its new UNIT 2 Multimedia Home Networking device with an 7-inch (800×480 pixels ; 16:9 aspect ratio) touch screen interface. This multimedia device combines a GPS, CD/DVD player, FM tuner, TV tuner, VoIP phone, VoIP Video Phone, WiFi support as well as Web Browsing into a single machine, offering the ultimate all-in-one solution for integrating your personal digital content, which aimed to enhance your multimedia entertainment experience.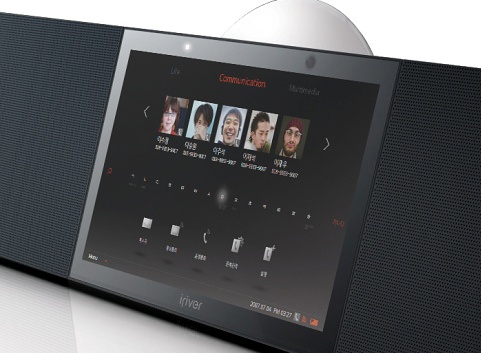 According to the company, the new iRiver Unit 2 multimedia station which comes with a Base Unit, Portable Unit and Remote Unit also includes both integrated 2GB NAND Flash and 30GB hard drive, with SD memory card slot to increase the memory storage. Watch a demo video of the new iRiver Unit 2 below.
No words on its price and launch date yet.