JVC has announced a new top-end model to its noise-cancelling headphones family, coded as JVC HA-NC250. It's a headset that eliminate up to 85 percent of background noise with its advanced noise-canceling and isolation technology, which aimed to provide a supeior listening experience.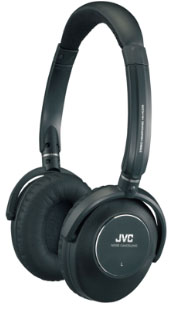 With just a single AAA battery, the power of its noise cancellation circuitry can last about 50 hours, according to the company. In addition, this headphone also uses a 40mm neodymium driver in each earpiece for best possible sound quality and clarity.
The latest JVC HA-NC250 headphones that weighs only 5.3 ounces will be available in coming August for around $200.