One of the worldwide leaders in memory products, Kingston Digital, Inc. has launched the second generation of the highly popular MobileLite Flash card reader – MobileLiteG2, which lets users conveniently transfer data, photos, games as well as music stored on memory cards between most kind of digital devices, including mobile phone, computer, notebook, camera and PDA.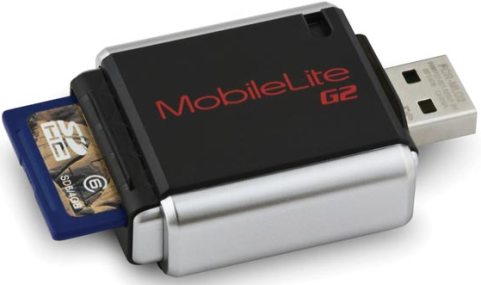 Highlights Of MobileLiteG2:
Retractable covers on each side to protect the USB connector and the Flash memory cards from damage
Supports SD/SDHC, microSD/SDHC, MSPD, MS PRO-HG Duo and M2 memory card
Plug and play into any USB 2.0 or 1.1 port
Bundled with a lanyard and short USB extension cable
"The MobileLiteG2 is a small, portable reader that makes managing content quick and convenient between a device like a mobile phone, digital camera or MP3 player, and a host device with a USB connection such as a PC," said Wendy Lecot, Flash card business manager for Kingston. "For consumers and business users, the compact size and simple plug-and-play ability makes it an essential part of one's mobile gear."
Kingston's new compact MobileLiteG2 card reader which measures 62.15 x 29.40 x 16.40 mm and weights only 18.90g is available in 3 variants – stand-alone MobileLiteG2 reader, MobileLiteG2 + 4GB Class 4 SDHC, and MobileLiteG2 + 8GB Class 4 SDHC card, costing for $11, $28.50 and $46, respectively.