Kodak has announced the availability of its next-generation KODAK PULSE Wi-Fi enabled digital photo frame, which adds a new Quick Comment feature that allows users to directly comment on the photos they receive from friends and family – without the need of logging on to Facebook or sending an email.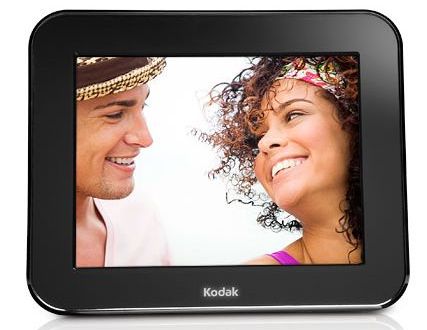 In addition to the Quick Comment, the new KODAK PULSE also incorporates a new integrated activity sensor to save energy by just turning the digital frame on while you're nearby, and conserving power while you're not around.
"It's now even more fun to share pictures using your KODAK PULSE Digital Frame with new features like Quick Comment that give you a two-way connection to family and friends. Now, you can let your friends know what you think of the pictures they send you right away from your frame," commented Phil Scott, Vice President of Marketing, Digital Capture and Devices, Kodak. "With the enhanced sharing and social networking features of the PULSE Frame, Kodak is making it simple and fun to stay connected and celebrate and relive life's moments."
The new easy-to-use KODAK PULSE digital photo frame will be available in 2 variants of size – 7-inch and 10-inch, slated to hit the market in this Spring for around $130 and $200, respectively.