Recently, LG has announced the launch of its first colour touch screen video MP3 player, the LG MFFM37 "Touch Me". With LG's exclusive Mobile XD Engine, the LG player's 2.4 inch (320×240 resolution) LCD touch screen displays can provide crystal clear images and also improve picture quality in areas such as brightness, color and contrast. In addition, this cool and stylish video MP3 player is measures at 90mm x 51.5mm x 9.9 mm dimensions.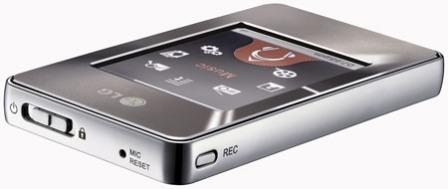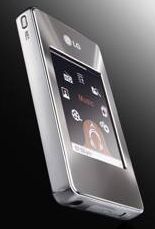 The LG "Touch Me" player is available in 2 or 4GB of Flash storage ready for your favourite audio and video formats including MPEG4 video, MP3, WMA, WMV9 and OGG. Besides, the company claimed the player's battery can support up to three hours of video playback or 20 hours of listening to music with fully charge via a USB port.
The sleek and shiny LG MFFM37 "Touch Me" video MP3 player will hit the market in coming June for about $320 (4GB version) and $250 (2GB version).