The world's leading manufacturer of peripheral devices for PCs, Logitech has unveiled its first wireless stereo headset designed for Internet calling with a PC – Logitech ClearChat PC Wireless headset, allowing users to move around (wireless; up to 10 meters) when they make VoIP calls, thanks to the high-performance stereo audio with 2.4 GHz wireless technology.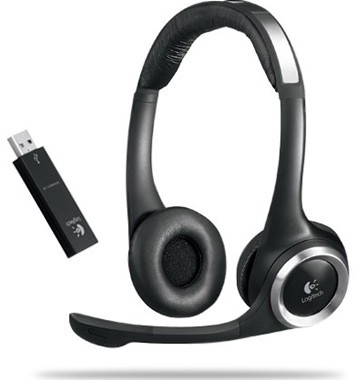 "More and more people are making voice calls over the Internet, but until now, they have had to choose between wired headsets that keep them tethered to their PCs or wireless headsets that offer poor audio and voice quality," said Gina Clark, general manager and vice president of Logitech's Internet Communications business unit. "With the Logitech ClearChat PC Wireless headset, people can make a PC call while grabbing a snack, sitting on the couch or leaning back in their chair – PC calling has never been so convenient and never sounded so good."
According to the company, "Designed with comfort in mind, the ClearChat PC Wireless headset features a padded headband and plush ear pads. The headset works with popular Internet calling applications, including Skype, Windows Live, Yahoo!, Google Talk and AIM."
The new Logitech ClearChat PC Wireless headset is expected to be available in coming May for about $100.