The world leader in personal accessories and peripherals, Logitech has announced the newest addition to its family of notebook accessories – Logitech Comfort Lapdesk for Notebooks, which provides a stable cushioned base for comfortable laptop use, allowing users to relax their legs instead of locking the knees together to support the notebook.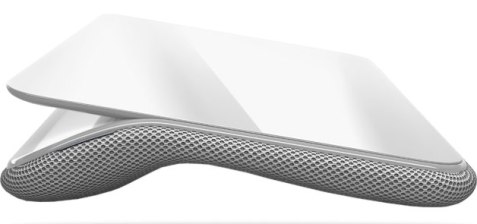 Impressive highlights of Logitech Comfort Lapdesk for Notebooks:
Four-layer heat-shielding design – Protect your body from unwanted heat from your notebook so you can work or play comfortably with your notebook on your lap
12-degree angled riser – Position your notebook to a viewing angle that's more comfortable for your neck and legs (when used in a seated position)
Stable, lightweight design – Use your notebook comfortably just about anywhere—on your sofa, bed, or even the floor
Soft, air-mesh fabric – The underside of the Comfort Lapdesk feels great on your legs
Thin, streamlined profile – This compact solution will look good in any room in your home and can be stored neatly near your bed or couch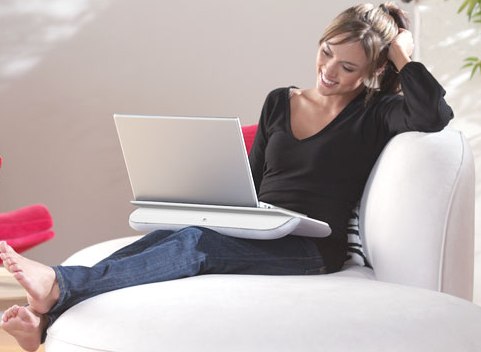 "While other lapdesks promise improved comfort, they often fall short because of poor design and low-quality materials," said Denis Pavillard, Logitech's vice president of product marketing for keyboards and desktops. "The new Logitech lapdesk has a thoughtful design that will help make your laptop experience more comfortable, wherever you use your computer."
The new Logitech Comfort Lapdesk for Notebooks will be available in coming February for about $40.