The world leader in personal peripherals, Logitech has announced the launch of its new palm-sized Harmony 1100 Advanced Universal Remote Control (the successor to Logitech Harmony 1000), which features customizable, 3.5-inch full-color touch sensitive screen with QVGA (320 x 240 pixels) resolution and a fully redesigned Harmony software.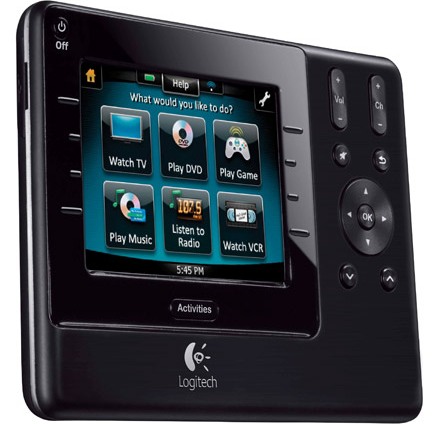 "The Harmony 1100 is a natural extension of the Harmony promise – to simplify today's complex home-entertainment systems," said Ashish Arora, vice president and general manager of Logitech's Harmony business unit. "As more and more people get the bulk of their entertainment at home, the Harmony 1100 will help people get more out of their home-entertainment experience – for a fraction of the price of traditional custom-installed remotes."
Other features of Logitech Harmony 1100:
Tactile guides that located around the touch screen to help position your fingers so that you choose the right command
Brushed-black aluminum top case and soft-touch bottom case make it comfortable to hold
Integrated RF (Radio Frequency) capability (up to 100 feet away)
According to Logitech, "The Harmony 1100 delivers the renowned benefits common to the Harmony family of universal remotes, including its exclusive one-touch activity-based control system powered by the world's largest A/V-control database of entertainment equipment, as well as its convenient online setup process. The Harmony 1100 remote simplifies your entertainment with one-touch activity-based control. The whole family, your friends, and even the babysitter can simply select what they want to do by choosing the appropriate on-screen icon – such as 'Watch TV' – and the Harmony 1100 remote does the rest. The remote will turn on the TV, the DVD player, the A/V receiver and any other necessary devices. There's no need to control components individually – the Harmony 1100 remote manages everything."
The new rechargeable Logitech Harmony 1100 advanced universal remote control will be available in coming February for about $500.