The world leader in personal peripherals and accessories, Logitech has announced the next evolution in PC-speaker acoustics – Logitech Z-5 omnidirectional stereo speakers, which the company claims can deliver great sound throughout your room.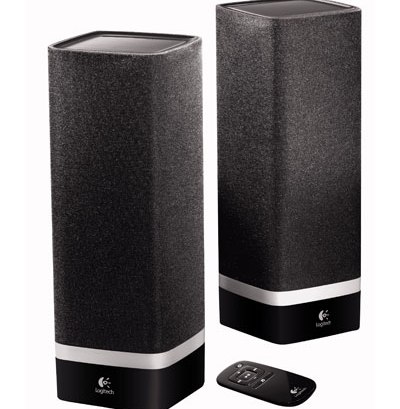 "We're truly excited to offer omnidirectional speakers for the PC and the Mac," said Mark Schneider, vice president and general manager of Logitech's audio business unit. "We're confident that the Z-5 speakers will provide a noticeable improvement to the PC-entertainment experience whether you're listening to music or watching a movie. With omnidirectional acoustics, the sound is all around you no matter where you have your desktop or laptop computer."
The innovative omnidirectional stereo speakers can be quickly connected to both PC and Mac via USB, eliminating the need of an external power adaptor or batteries.
According to Logitech, "Unlike standard PC speakers that focus sound in one direction, the Logitech Z-5 speakers use omnidirectional acoustics that create a substantially wider sweet spot – an especially helpful feature if you often move your laptop around your home or office. An innovative speaker technology previously found only in expensive home-theater systems, omnidirectional acoustics on the Logitech Z-5 speakers use forward- and backward-firing drivers to transmit sound evenly in all directions. Whether you're listening to your favorite song or watching a video on YouTube, you'll enjoy rich, articulate sound and minimal distortion – from every corner of your room."
The new Logitech Z-5 omnidirectional stereo speakers that comes with a sleek remote control will be available starting this month for about $100.