Searching an affortable Christmas or New Year gifts for people who always been interested in humanoid robotics? The new RoboPhilo Humanoid Robot is a solution for you, which incorporates over 20 individual programmable servos for controlling the head, legs, arms as well as other joints, allowing the 1.2kg and 13-inch tall robot to be programmed to perform some pretty complex moves via a PC or included RoboPhilo multi-function wireless remote.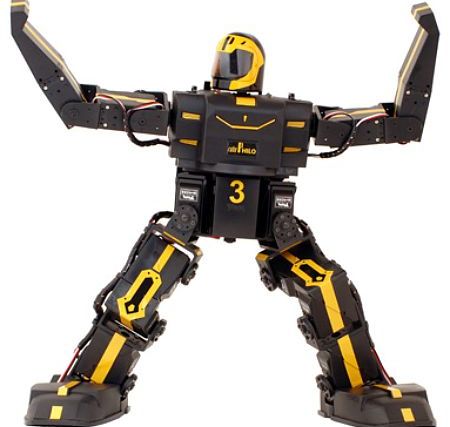 Watch a demo video below to check how RoboPhilo Robot moves.
The new RoboPhilo Humanoid Robots that comes in two configurations – a fully assembled version and a kit version are now available for $499 and $399, respectively.