One of the market leaders in innovative applications for digital media, Roku, Inc. has expanded the Roku product lineup with its new Roku SD and Roku HD-XR, providing consumers three great options to fit every home and budget – Roku SD, Roku HD and Roku HD-XR, delivering instant entertainment from Netflix, Amazon Video On Demand and MLB.TV.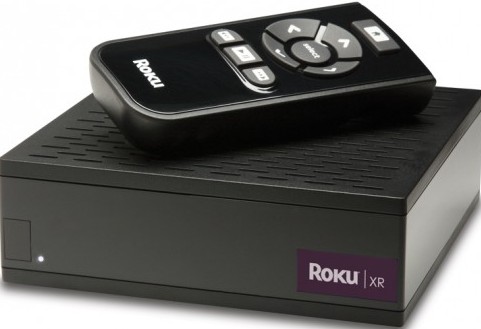 Roku SD player that incorporates Wi-Fi (802.11 b/g) and Ethernet port for easy broadband connectivity connects to TV using the included Yellow-Red-White video/audio cable, streaming users' favorite movies and TV shows to their TV at up to DVD quality.
"We're introducing a breakthrough price point with the launch of our Roku SD player," said Anthony Wood, founder and CEO of Roku, Inc. "Additionally the Roku HD-XR is the first Netflix-streaming device to embed next generation 802.11n dual-band wireless connectivity, making it easier and more reliable than ever to start enjoying movies, TV shows, sports and the best online content available, all on the living room TV."
According to the company, Roku HD-XR features latest Wi-Fi standard – 802.11n dual-band, to offer users an enhanced connectivity range and better overall wireless performance, incorporating a USB port for future use.
Roku SD, Roku HD and Roku HD-XR players are now available at www.roku.com and www.amazon.com for around $80, $100 and $130, respectively. Receive free shipping thanks to limited time offer.