A major brand in gaming peripherals for the PC, Saitek has released its GM3200 laser mouse for ultra high mouse speed and accuracy, the world's first 1st 3200dpi (dot-per-inch) laser mouse which includes an ambidextrous shape that won't scare off lefties but is still slightly more favorable to righ-handed. This fantastic mouse promises to be excellent with the features of it as well as the weight removal system. With its excellent 3200dpi, you might have guessed it stands for Gaming Mouse.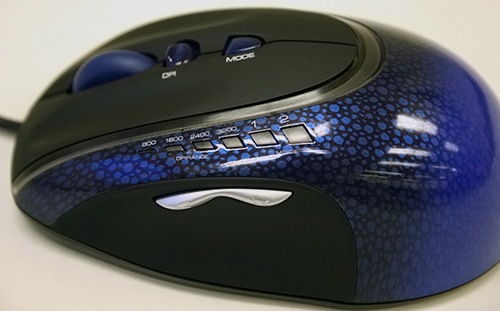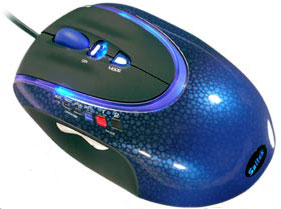 This Saitek laser mouse has five different LED backlight colors, rubber-like coating, DPI mode switch for 4 stage (800/1600/2400/3200) DPI that gives on-the-fly sensitivity adjustment to match mouse speed to game environment.
The Saitek GM3200 mouse also comes with the SST programming software which allows you to program the extra buttons on your mouse to perform various functions from simple key-presses to complex timed macros.
The polling rate of this 3200dpi laser mouse was only 550Hz, or a 1.7ms response time. In comparison, the Microsoft Habu and Razer Copperhead have a smoother polling rate of 1ms. Saitek GM3200 laser mouse is definitely good to enhance your gaming experience.