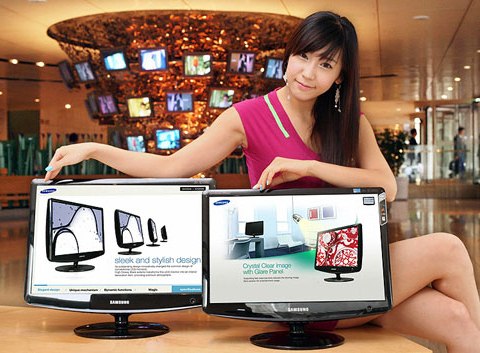 The Korean company, Samsung has recently introduced its new widescreen LCD monitors, dubbed as Swan, a full black monitor which has been designed after drawing inspiration from the bird Swan.
With the elastomer materials, the Samsung Swan monitors can perform adjustable angles, allowing you to turn it to any angle which aimed to suit your sitting postures to get the best image possible.
The 20 inch (CX2032) and 22 inch (CX2232) versions of Samsung Swan are retail for 368,000 KRW ($400) and 437,000 KRW ($475) respectively.