Sony Ericsson has introduced its first outdoor Bluetooth speaker – Sony Ericsson MS500, which the company claims as the ultimate accessory for any dedicated pop rocker and dancing queen, enabling your cellphone to be used as a remote control for changing tracks and increasing volume thanks to the Bluetooth technology.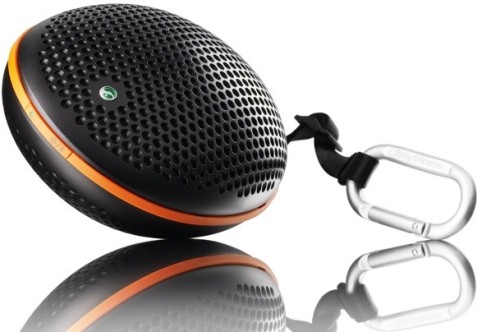 The Sony Ericsson MS500 that compatible with most Bluetooth-enabled mobile phones can support music streaming for up to 5 hours, and lasts up to 5 hours of battery life with 2x AA battery.
"If I had to describe the MS500 speaker in three words, I would use the following; fun, compact and freedom. The word freedom has various meanings, as it refers to the speaker's lightweight, small, splash proof shell, which enables you to take it with you everywhere and anywhere," said Leonardo Salzedo, Designer of Sony Ericsson MS500 Wireless Outdoor Speaker. "No cables allow freedom of movement and a handy strap enables you to hang it from the wrist or attach it to clothing, so you have the ability to stylishly accessorise your life with music."
The new Sony Ericsson MS500 outdoor Bluetooth speaker which measures 113 x 83 x45 mm and weights at 155g (with batteries) will be available in trendy orange and black or chic white and pink, but the price and release date have yet to be announced.