The world leader in audio technology, TEAC has announced its first HD Radio product – TEAC HD-1. It's the tabletop iPod docking system which includes remote control, dual alarm clock with snooze button, 5 equalizer presets for improved audio fidelity, iTunes Tagging capability and HD Radio technology, offering superior audio experience and compelling new content via HD Radio programming.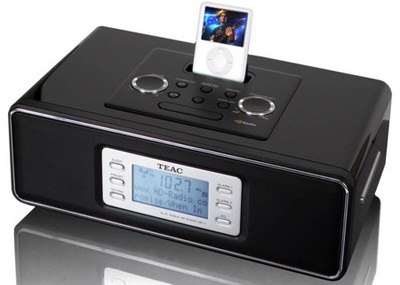 "With digital radio reaching critical mass across America, TEAC is excited to unveil the HD-1, our introductory HD Radio product. In keeping with our heritage of offering consumers high-quality, high-performance products and stylish design, the decision to include HD Radio technology's advanced digital entertainment is a natural one," said Randy Madey, National Sales Manager, TEAC America, Inc. "The affordable HD-1 will be sold at Costco and is a great value proposition for consumers in this economy. The HD Radio receiver will deliver premium sound with an iPod dock and a seamless music buying experience via iTunes Tagging."
The new TEAC HD-1 that able to play and charge iPhones and all iPods is available for about $130.