Apple has launched its new sleek third generation 4GB iPod Shuffle with built-in stainless steel clip, which the company claims as the world's smallest music player (nearly half of the size of its predecessor), incorporating revolutionary VoiceOver feature that enables the latest iPod shuffle to speak your beloved song titles, artists and playlist names, as well as battery life status information.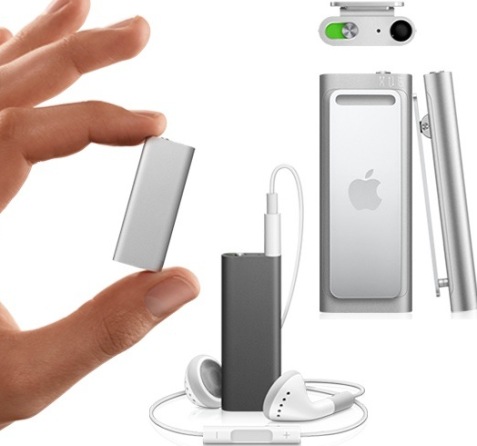 "Imagine your music player talking to you, telling you your song titles, artists and playlist names," said Greg Joswiak, Apple's vice president of iPod and iPhone Product Marketing. "The amazingly small new iPod shuffle takes a revolutionary approach to how you listen to your music by talking to you, also making it the first iPod shuffle with playlists."
According to Apple, "With the ability to hold up to 1,000 songs and the VoiceOver feature, you can now easily switch between multiple playlists on your iPod shuffle. iPod shuffle can speak 14 languages including English, Czech, Dutch, French, German, Greek, Italian, Japanese, Mandarin Chinese, Polish, Portuguese, Spanish, Swedish and Turkish."
The new 3rd generation 4GB iPod shuffle is now available in silver or black color for $79.