The worldwide leading maker of high-end precision gaming products and peripherals, Razer has launched the new upgraded Razer DeathAdder gaming mouse, which sports a state-of-the-art 3.5G 3500dpi infrared sensor and tangle-free braided fiber cable, enjoying extended gaming sessions in comfort thanks to its right-handed ergonomic form factor crafted for the world of competitive gaming.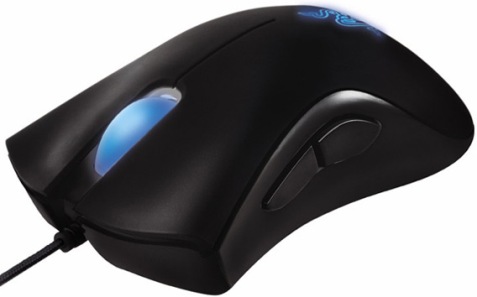 Unique Features And Specifications Of New Razer DeathAdder:
Ultra-precise 3500dpi Razer Precision 3.5G infrared sensor provides gamers 4x more precision than standard 800dpi mouse
Ergonomic right-handed design provides optimum comfort for intensive and extended game play
1000Hz Ultrapolling response time of 1ms delivers instantaneous execution
7-foot, lightweight, braided fiber cable
5 independently programmable Hyperesponse buttons
On-The-Fly Sensitivity adjustment
Always-On mode
Ultra-large non-slip buttons
60–120 inches per second and 15g of acceleration
16-bit ultra-wide data path
Zero-acoustic Ultraslick Teflon feet
Gold-Plated USB connector
"The DeathAdder is undoubtedly one of Razer's best selling gaming mice," said Robert "Razerguy" Krakoff, President for Razer. "To date, the Razer DeathAdder has served the gaming community for a good 3 years and with all the advances in sensor technology, we put our sensor scientists and engineers to task to imbue it with the most precise infrared sensor in the world – but at the same time maintain the specially designed form factor that gamers have come to know and love."
The new upgraded Razer DeathAdder gaming mouse which measures 128(L) x 70(W) x 42.5(H) mm is now available in Europe and US for €59.99 and $59.99, respectively.