The leading company in storage devices, WD (Western Digital) has launched its new My Book Mirror Edition dual-drive storage systems, which can automatically mirrors your valuable data for extra protection thanks to the RAID Mirroring technology.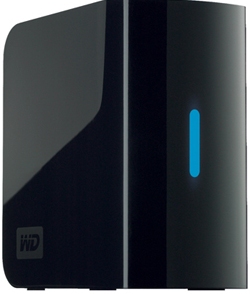 "Personal and business content are extremely valuable — both emotionally and financially. Our new My Book Mirror system helps users sleep easy, knowing that their data is safe," said Jim Welsh, vice president and general manager, branded products and consumer electronics groups, WD.
Features Of WD My Book Mirror Edition External Hard Drives:
The safest place for your data – Using RAID mirroring technology, this system automatically and continuously duplicates your data for the ultimate in data protection. If one drive in this two-drive system ever fails, the system continues to run and your data is safe. How's that for peace of mind?
Automatic backup software – Back up your computer – just set it and forget it. Every time you save a change it's backed up and then mirrored on the second drive for the ultimate in data protection.
Cooler, quieter, eco-friendlier – Designed to use only WD drives with GreenPower technology, this system, with its efficient convection cooling architecture, fan-less design, and power saving mode, is reliably cool, remarkably quiet and consumes up to 33% less power than standard systems
Easy to set up, easy to use – You're up and running in a few simple steps. WD's intuitive RAID wizard software lets you easily modify your RAID settings.
Capacity Gauge – See at a glance how much space is available on your drive.
Remote access – Access this drive remotely using WD's MioNet DriveAccess software. (Windows only)
User serviceable – Want to upgrade a drive? Simply open the case and replace the existing drive – no screwdriver needed.
Intelligent drive management features – Includes automatic power-up, Safe Shutdown and LED lights to let users know of current status.
The new WD My Book Mirror Edition dual-drive storage systems that available in capacities of 1TB (Model: WDH2U10000) and 2TB (Model: WDH2U20000) are priced at $289.99 and $549.99, respectively.