The designer and marketer of unique consumer electronics products, Wolverine Data has launched its new and innovative standalone film scanner – Wolverine F2D Scanner, which able to convert your old 35mm film negatives and slides into digital images eliminating the need of PC or application software, aiming to preserve your valuable photo memories forever.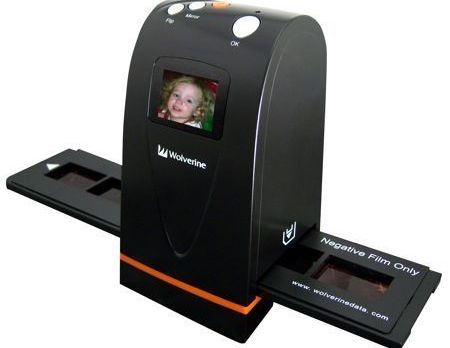 "We have created a very simple-to-use device that works right out of the box and produces a five-megapixel digital image in five seconds at a push of a button," said Matt Mardini, President of Wolverine Data. "Unlike similar devices currently on the market, the Wolverine F2D scanner does not require a computer or learning a new software program, and it takes very little space to operate, store or transport."
Highlights Of Wolverine F2D scanner:
Converts 35mm film negatives and slides to 5 megapixel digital images with a push of a button
Complete standalone operation-no computer or software required to operate
Fast conversion-requires only 5 seconds to convert an image
Integrated 1.5-inch color LCD screen for viewing and editing images
Saves images directly on SD memory cards
The new Wolverine F2D Scanner that includes one-year limited warranty is now available for about $150.