The leading manufacturer of peripheral-device, Logitech has announced the availability of its newest all-in-one network music player – Logitech Squeezebox Boom, which features a built-in amplifier, high-performance speakers and simplified setup, allowing users to listen to their favorite musics, favorite Internet radio stations as well as subscription services including Rhapsody, Last.FM, Slacker, Pandora and Sirius – without having to turn on the computer.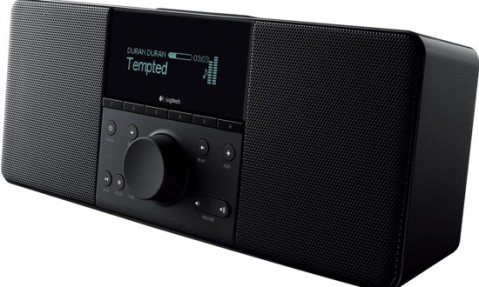 According to Logitech, "To fill your room with sound, the Squeezebox Boom network music player offers an integrated, all-digital 30-watt amplifier accompanied by two ¾-inch, high-definition, soft-dome tweeters and two 3-inch, high-power, long-throw woofers. A bi-amplified design – which includes a high-performance signal processor, class-D amplifier and digital crossover – delivers crystal clear sound with minimal noise and distortion. For bass lovers, the Squeezebox Boom even includes a subwoofer connection. And if you want to listen to music in private, the 3.5 mm jack lets you plug in your headphones."
"The network music player will be the CD player of the 21st century, and Squeezebox Boom is the first player in its class to deliver high-quality audio in a compact, all-in-one design," said Robin Selden, vice president and general manager of Logitech's Streaming Media business unit. "From the streamlined setup to the breakthrough acoustics, the Squeezebox Boom is an entirely new type of network music player. Just plug it in and you're ready to rock the house."
The new Logitech Squeezebox Boom network music player which also performs as an alarm clock and can wake you up to your favorite musics will be available in coming September for about $300.