One of the storage industry's pioneers and long-time leaders, WD (Western Digital) has announced the launch of its new WD Caviar Black 3.5-inch (Serial ATA) hard drives, which combines 7,200 RPM spin speed with SATA 3 Gb/s interface and 32MB cache, aiming to deliver maximum performance for today's discriminating technology enthusiasts.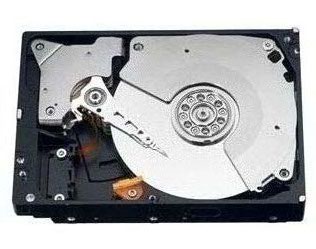 "WD Caviar Black hard drives offer the highest capacity and performance in a desktop class drive available on the market today enabling users to maximize the features and functionality of power computing applications such as multimedia, video and photo editing," said Don Bennett, WD vice president and general manager of desktop storage. "Selection of a WD Caviar Black drive ensures WD customers receive the best WD has to offer in terms of features, performance and reliability."
Key Features Of WD Caviar Black Hard Drives Includes:
Dual processor – Twice the processing power to maximize performance.
32 MB cache – Bigger, faster cache means faster performance.
StableTrac – The motor shaft is secured at both ends to reduce system-induced vibration and stabilize platters for accurate tracking, during read and write operations.
NoTouch ramp load technology – The recording head never touches the disk media ensuring significantly less wear to the recording head and media as well as better drive protection in transit.
According to the company, "WD Caviar Blue represents the performance and reliability that WD has been building for over 20 years, the WD Caviar Green employs WD's GreenPower technology for cool, quiet and eco-friendly operation."
The new WD Caviar Black 750GB (WD7501AALS) and 1TB (WD1001FALS) hard drives are expected to be available next week for $199 and $249, respectively.