You may have heard about Google TV, an Android based HDTV platforms co-developed by Google, Intel, Sony and Logitech and if you wonder how the next generation Apple TV will able to fit in this competitive space, the recent rumor may give you some clues. According to reliable source, Apple has been revising its next generation TV and is believed to be based on upcoming next generation iPhone HD architecture and design with ability to decode up to 1080p full HD media without limitation.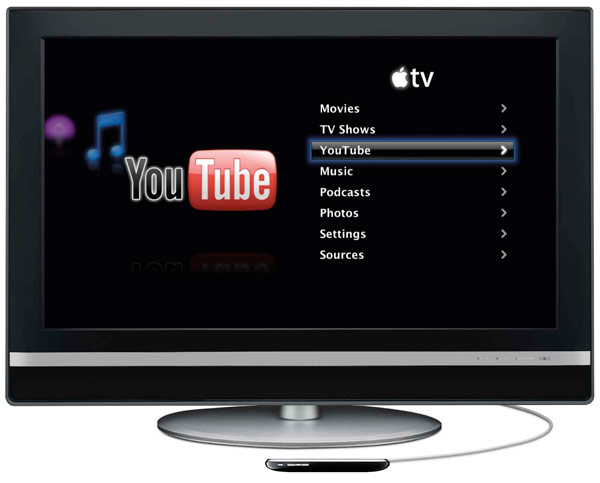 If this is true, then most probably the Apple TV will be powered by the same A4 processor that being used in its current iPad and 3GS and potentially backed up by a mere 16GB on board flash storage running with iPhone OS. As you may wonder how this supposed to work since media centric set top box may easily require Tera-byte range of storage in digital home, the Cupertino-based company is believed to be leveraging on Cloud based storage technology that can easily offload its storage space elsewhere. By doing that, most of its hardware and peripheral ports could potentially be stripped off, leaving only the processor core, main subsystems and possibly video-output for more cost effective platforms in this price sensitive and competitive consumer space.
As some may think this is in response to the Google TV's announcement but in actual fact, the concept and product definition may have started even before Google and Intel disclosed their Google TV. However, no concrete availability date yet but the next generation Apple TV is expected to get a significant cost saving with product cost in sub $100, as compared to $229 for its current model.