The provider of innovative products and technologies to the consumer, Nextlink has announced the launch of its new Invisio G5 headset, which the company claims as the world's smallest bluetooth headset, and features "Intelligent Protective Charging Case" which designed not only protects the headset, but also charging the headset while on-the-go.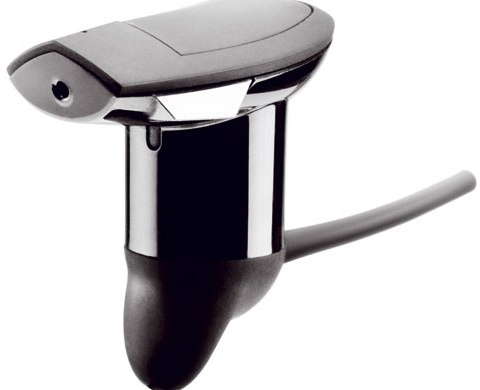 With this intelligent and cool case, the small and discreet Invisio G5 bluetooth headset can support up to 20 hours of talk time or 30 days of standby time. Without the case, it still can support up to 4 hours of talk time or up to 150 hours of standby time.
"Technical innovations and smart designs have little value if the headset doesn't feel comfortable for continuous use. Our patented unique Soft Spring adapts perfectly to the contours of the ear, allowing easy use of eye wear and offering maximum comfort as well as a secure fit," said Nextlink's chief executive Lars Hojgard Hansen.
The tiny and stylish Nextlink Invisio G5 bluetooth headsets that weights less than 6g and measures only 33mm x 16mm is now available at Europe for £79.99 or about $110.