The leading brand of high-end PC gaming accessories and the market leader in gaming innovation and technology, Nova Gaming has announced the availability of its new Slider X 600 Laser Gaming Mouse and OVER Slide Mouse Pad, aiming to enhance your gaming experience.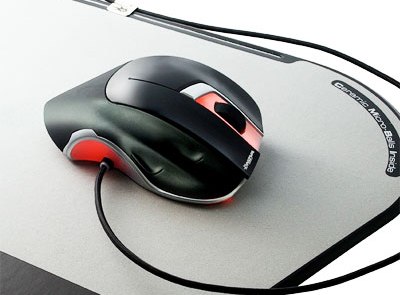 "The Slider X 600 Gaming Mouse and OVER Slide Mouse Pad are the ultimate fusion of innovation and smart technology," said Eric Riguet, sales and marketing director, Nova Gaming. "At this year's E for All, we look forward to showcasing these two products because we feel that gamers will love how they deliver superior precision, accuracy and response, ultimately giving them an edge over their competition!"
Highlights Of Revolutionary Slider X 600 Gaming Mouse:
Indestructible patented super-glide ceramic feet making the revolutionary smart gaming mouse super fast and precise
Innovative cable management system that offers lateral cable positioning
Mouse pad cord clip providing greater freedom during gameplay
Powerful on-the-fly sensitivity (up to 3200 DPI) laser engine with Cypress sensor Ovation 1 technology
3 programmable mouse profiles, 8 programmable buttons
Gold-plated USB connector-1000 Hz
Ergonomic design for extreme comfort
Highlights Of OVER Slide Mouse Pad:
Extra wide gaming surface (420mm x 290mm with 6mm thickness)
Micro-balls ceramic 12,000 dpi surface to optimize the detection and amplification of the mouse's laser, delivering zero lag with superior response and performance
The new Slider X 600 Laser Gaming Mouse and OVER Slide Mouse Pad will hit US market in coming November 2008 for about $100 and $40, respectively.