Combining all the functionalities of a PDA with powerful desktop-like messaging capabilities, O2 has finally unveiled its new handheld device, XDA Flint, at the BETT exhibition in London. Featuring a 5-inch TFT-LCD with backlight LED touch-sensitive screen and a detachable Qwerty keyboard, the HTC Advantage rebadged device is designed to cater to the education segment. Educators as well as students can make use of this easy-to-carry handheld device for learning activities such as e-book reading, quick electronic notes making, lecture notes transfer, educational portal access, mail checking, etc. both in and out of class.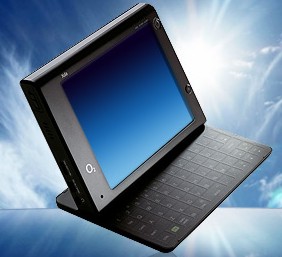 The O2 XDA Flint weighs 375g (with battery) and measures 98×133.5x16mm in dimensions. Running with Windows Mobile 6.1, the O2 XDA Flint comes with Microsoft's Office Mobile suite of applications such as Word, Excel and PowerPoint to facilitate users in office processing. This device offers 16GB internal flash memory, more than 10 hours' talktime (GSM), quad-band voice support, integrated GPS, Bluetooth enabled, HSDPA & Wi-Fi data connections and a 3-Megapixel camera equipped with flash light and auto-focus ability.
The O2 XDA Flint features all the necessary functions required by its identified market catchments. However, the cost starting from £447 may sound at bit steep compared to other devices which can do pretty similar tasks especially netbook with a non-mobile OS.