Opera Software unveiled its Opera Mobile 9.5, the latest version of Opera's award winning web browser product for mobile devices. Opera Mobile 9.5 is available for commercial use and target sophisticated feature phones and smartphones.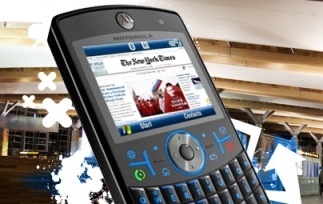 Opera Mobile 9.5 has enhanced the loading speed and featured a new creative interface. This application has brought to users a few new innovations that elevate the Internet experience on a handheld device. It supports the Opera's zoom technology which can enlarge the contents on a website. It makes reading much easier and enjoyable. Opera Mobile 9.5 also feature productivity tools such as the ability to save pages for offline browsing on the mobile devices; password manager to auto complete the password fields, etc. Opera Mobile 9.5 also supports Flash and widgets.
Read the press release statement from Opera or download Opera Mobile 9.5 and view more features.